All in Good Taste Food With 
GYRO GRILL
Try the delicious dishes from our chef
Located in the heart of Marrero, Louisiana, Gyro Grill is a cozy and inviting restaurant that offers a wide variety of delicious cuisine. From their famous gyro sandwiches to flavorful hummus, their menu is sure to satisfy any craving.
Gyro Grill's menu features a variety of dishes such as gyros, falafel, kebabs, shawarma, and more, all made with high-quality ingredients and cooked to perfection. also, we offer a variety of salads, sandwiches, and sides that complement their main dishes perfectly.
Our staff is friendly and attentive, always ready to offer recommendations or answer any questions about their menu. They pride themselves on providing excellent customer service and ensuring that each customer has a positive dining experience. Whether you're looking for a quick and delicious lunch or a sit-down dinner with family and friends, Gyro Grill is the perfect destination for anyone craving delicious cuisine in Marrero.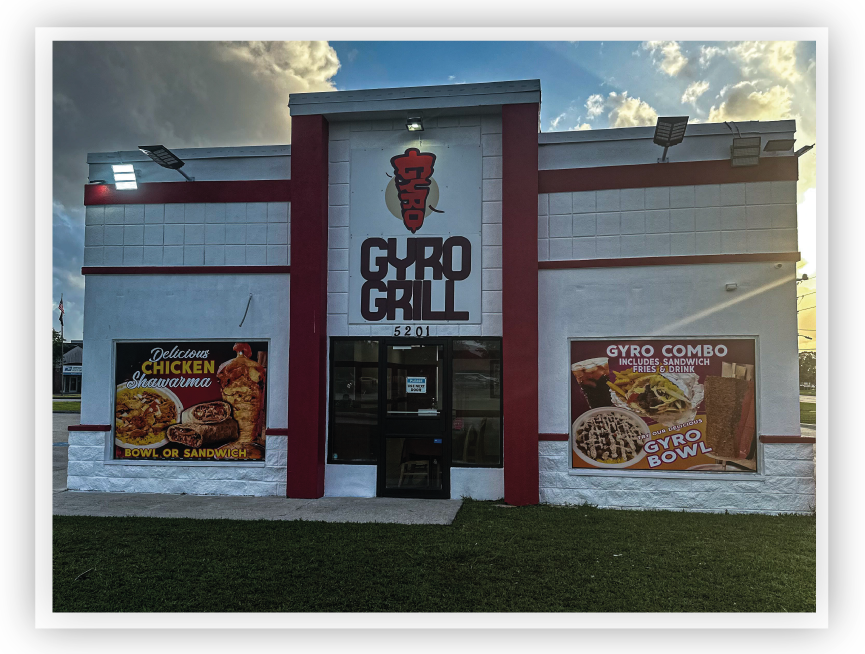 from Gyro Grill is a quick and easy way to enjoy our delicious dishes cuisine from the comfort of your own home.
Testimonials
They Say About Us
Pretty good and fairly priced. Not a horrible wait for a rather large order. Everything was delicious except the hummus. The hummus wasn't horrible it just really didn't have much of a taste at all.

Extremely impressed by this place. Had the best shawarma bowl I've ever eaten, and the people are super friendly. I love hummus and try it everywhere I go, and this was in the top echelon. Great place!

Delicious fast food spot on the West Bank. You get an amazing portion for what you pay for and it's delicious. Love ordering Gyro Grill when I'm craving...

Super nice lady helped me and the gyros were fantastic 👏. Will be back when I return.

First time eating and the food was delicious and the service was amazing Mr Bryant was amazing with taking the order and helping me make a great choice thank you, Bryant

I pass this place up every day and always wanted to try it but never had the time. Decided to finally go and the food was 10/10.

Love this spot for a quick and easy lunch. There aren't a bunch of healthy or healthy adjacent eateries in this area, and it's saved me many times